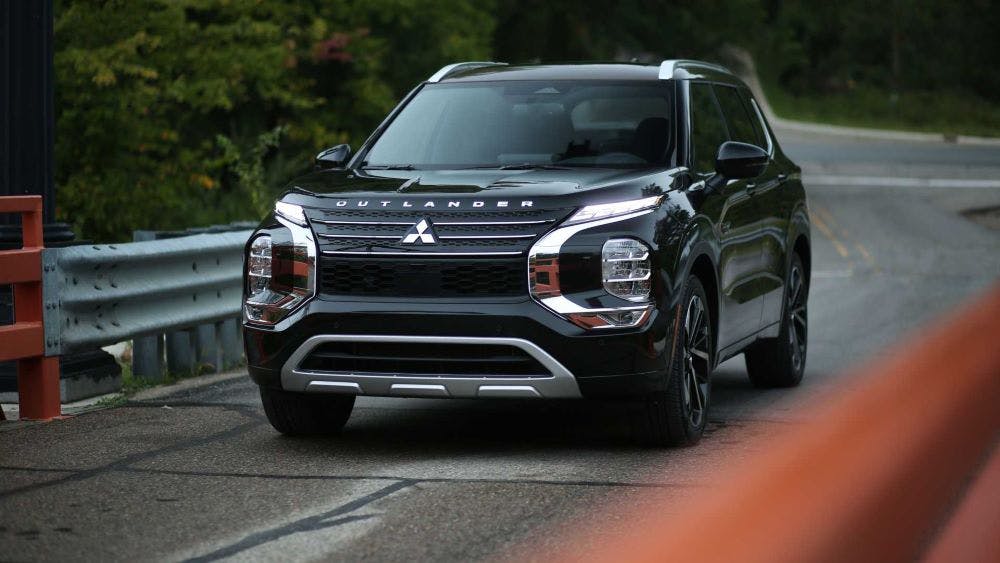 Your Guide to the 2023 Mitsubishi Outlander
The 2023 Mitsubishi Outlander is an exceptional SUV that stands out in several ways. Here are some reasons why it may be the best SUV for you:
Design and Style: The Mitsubishi Outlander has been completely redesigned for 2023, and the new look is sleek, modern, and stylish. The front grille, headlights, and taillights are all new, giving the vehicle a more aggressive and upscale appearance. The interior is also more refined, with high-quality materials and a contemporary design.
Performance and Efficiency: The 2023 Outlander comes standard with a 2.5-liter four-cylinder engine that produces 181 horsepower and 181 lb-ft of torque. The engine is paired with a continuously variable transmission (CVT) and comes with front-wheel drive as standard, but all-wheel drive is available. The Outlander also offers excellent fuel efficiency, with an EPA-estimated 26 mpg in the city and 31 mpg on the highway.
Safety Features: The 2023 Outlander comes with a comprehensive suite of safety features, including forward collision warning, automatic emergency braking, lane departure warning, and adaptive cruise control. It also has a rearview camera, blind-spot monitoring, and rear cross-traffic alert, making it a safe and reliable choice for families.
Technology and Connectivity: The 2023 Outlander comes with a range of advanced technology features, including a 12.3-inch digital instrument cluster, a 9-inch touchscreen infotainment system, wireless smartphone integration, and a premium sound system. It also has multiple USB ports, a wireless charging pad, and a 4G LTE Wi-Fi hotspot, allowing passengers to stay connected on the go.
Comfort and Convenience: The Mitsubishi Outlander offers a spacious and comfortable interior with ample legroom and headroom for passengers. It also has convenient features like a power liftgate, keyless entry and ignition, heated front seats, and a panoramic sunroof. The Outlander also offers up to 74.7 cubic feet of cargo space, making it perfect for weekend getaways and family trips.
Value for Money: The 2023 Mitsubishi Outlander is priced competitively, making it an excellent value SUV. It comes with a 10-year/100,000-mile powertrain warranty, one of the best in the industry, and its fuel-efficient engine and comprehensive safety features make it a smart long-term investment.
In conclusion, the 2023 Mitsubishi Outlander is a standout SUV that offers an exceptional combination of style, performance, safety, technology, comfort, and value for money. If you're looking for a reliable and versatile SUV, the 2023 Outlander should be at the top of your list. Shop for your dream Outlander here! 
Back to Parent Page