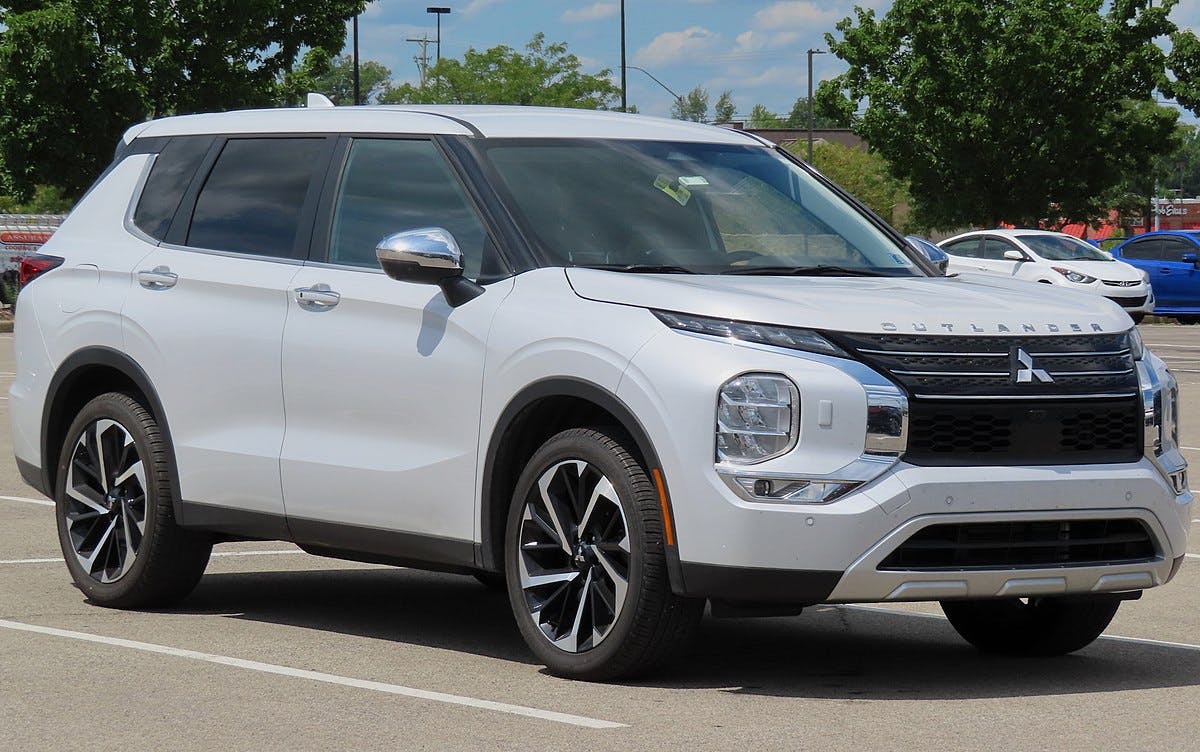 The Top Mitsubishi Vehicles for an Unforgettable Summer Adventure
With summer in full swing, it's the perfect time to hit the road and embark on exciting journeys. Mitsubishi vehicles are known for their reliability, performance, and versatility, making them excellent companions for your summer escapades. In this blog post, we'll explore some of the best Mitsubishi vehicles that are sure to enhance your summer adventures. Whether you're planning a beach trip, a camping expedition, or a cross-country road trip, Mitsubishi has the perfect vehicle to make your summer unforgettable.
Mitsubishi Outlander:
The Mitsubishi Outlander is a popular choice for families and outdoor enthusiasts alike. With its spacious interior, capable performance, and impressive fuel efficiency, the Outlander is an ideal vehicle for road trips and outdoor activities. It offers comfortable seating for up to seven passengers and boasts an adaptable cargo space, making it perfect for carrying camping gear, beach essentials, or sports equipment. Equipped with advanced safety features and available all-wheel drive, the Outlander ensures a safe and enjoyable summer adventure.
Mitsubishi Eclipse Cross:
If you're seeking a stylish and compact SUV for your summer excursions, look no further than the Mitsubishi Eclipse Cross. Its sleek design, sporty handling, and ample cargo capacity make it a great choice for urban exploration and weekend getaways. The Eclipse Cross features a panoramic sunroof, allowing you to soak up the summer sun and enjoy breathtaking views. With its advanced technology and intuitive infotainment system, you can stay connected and entertained during your summer road trips.
Mitsubishi Mirage:
For those who prioritize fuel efficiency and maneuverability, the Mitsubishi Mirage is a top contender. Perfect for navigating crowded city streets or embarking on long drives, this compact car offers an exceptional fuel economy, ensuring fewer stops at the pump and more time to enjoy your summer adventures. Despite its small size, the Mirage surprises with its comfortable seating, generous cargo space, and a range of innovative features to enhance your driving experience.
Mitsubishi Pajero Sport:
If you're an adventure seeker and crave off-road excitement, the Mitsubishi Pajero Sport is the ultimate summer companion. With its rugged design, powerful engine, and exceptional off-road capabilities, this SUV is built to conquer any terrain. Whether you're exploring mountain trails, tackling sandy dunes, or venturing into the wilderness, the Pajero Sport provides a comfortable and reliable ride. Its spacious interior and towing capacity make it an excellent choice for camping trips, allowing you to bring along all your gear and make the most of the great outdoors.
Conclusion:
As summer beckons, Mitsubishi vehicles offer a range of options to suit different needs and preferences. From the versatile Outlander to the compact Mirage and the adventure-ready Pajero Sport, Mitsubishi's lineup provides a vehicle for every summer adventure. So, gather your friends or family, pack your bags, and hit the road with confidence, knowing that Mitsubishi will enhance your summer experience with comfort, reliability, and excitement. Get ready to create unforgettable memories and embrace the spirit of adventure with a Mitsubishi vehicle by your side.
Back to Parent Page