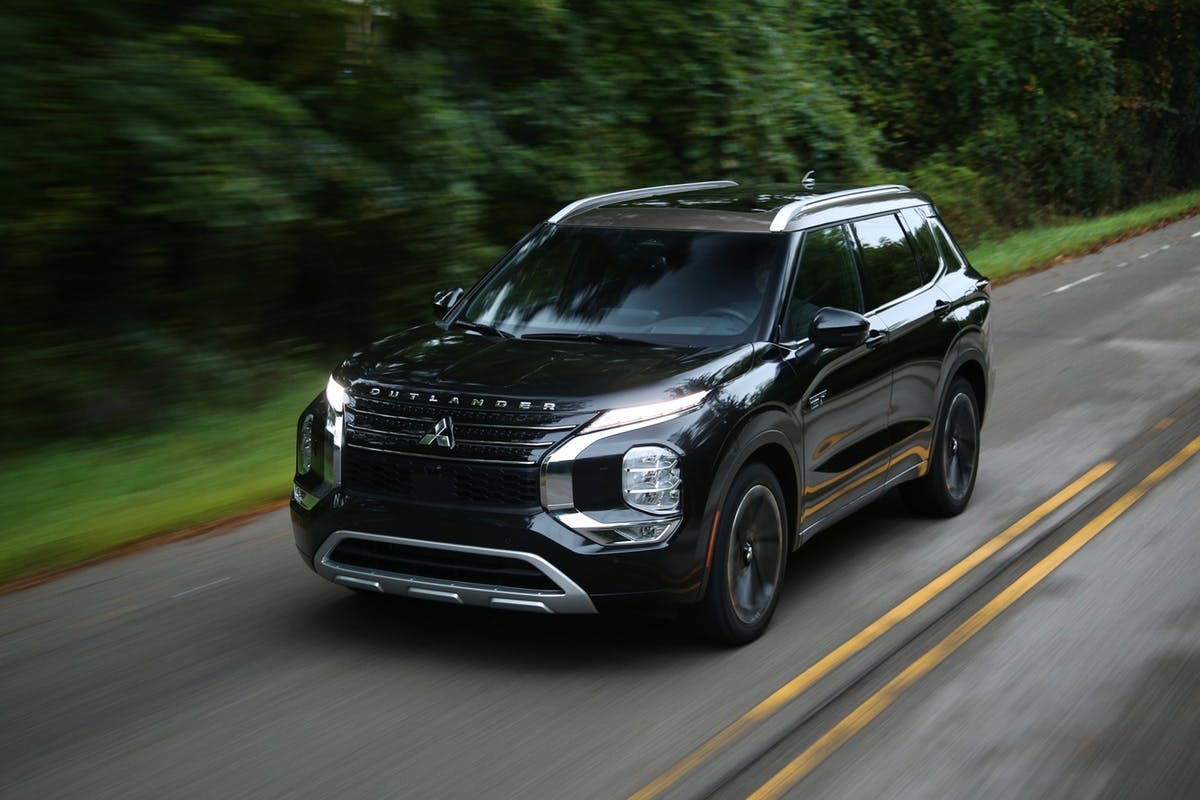 Discover the 2024 Mitsubishi Outlander PHEV
In the ever-evolving landscape of automotive technology, Mitsubishi is set to make waves with the upcoming release of the 2024 Mitsubishi Outlander PHEV SEL AWC. This eagerly anticipated plug-in hybrid electric vehicle (PHEV) promises to deliver a seamless blend of performance, efficiency, and cutting-edge features. Join us as we delve into what makes the Outlander PHEV SEL AWC a standout choice for drivers seeking a greener, more electrifying driving experience.
Electrifying Performance:
One of the key highlights of the 2024 Outlander PHEV SEL AWC is its advanced powertrain. Boasting a plug-in hybrid system, this SUV combines the efficiency of electric power with the convenience of a gasoline engine. The Super All-Wheel Control (AWC) system ensures optimal traction and stability, providing a confident and smooth ride in various driving conditions. With this powerful combination, drivers can expect a thrilling yet eco-conscious performance on the road.
Efficiency Redefined:
For those who prioritize fuel efficiency without compromising on performance, the Outlander PHEV SEL AWC is designed to impress. The plug-in hybrid system allows for electric-only driving for shorter trips, reducing emissions and fuel consumption. On longer journeys, the gasoline engine seamlessly kicks in, ensuring you never have to compromise on range or convenience. With multiple driving modes to choose from, including an all-electric mode, the Outlander PHEV SEL AWC puts control in the hands of the driver.
Tech-Savvy Interior:
Step inside the 2024 Outlander PHEV SEL AWC, and you'll find a tech-infused interior designed for comfort and convenience. The intuitive infotainment system keeps you connected, while advanced driver-assistance features enhance safety on every drive. With a spacious and well-appointed cabin, this SUV offers a premium driving experience for both driver and passengers.
Sleek Design:
Mitsubishi has always been synonymous with sleek and modern design, and the Outlander PHEV SEL AWC continues this tradition. From its bold front grille to the stylish LED headlights, every detail is crafted with precision. The aerodynamic profile not only enhances the vehicle's aesthetic appeal but also contributes to improved fuel efficiency.
Environmental Consciousness:
Beyond its impressive performance and design, the 2024 Outlander PHEV SEL AWC underscores Mitsubishi's commitment to environmental responsibility. By offering a plug-in hybrid option, Mitsubishi is catering to the growing demand for sustainable transportation solutions. Drivers can now enjoy the benefits of an SUV without compromising their commitment to reducing their carbon footprint.
As we eagerly await the arrival of the 2024 Mitsubishi Outlander PHEV SEL AWC, it's clear that Mitsubishi is gearing up to set new standards in the world of plug-in hybrid electric vehicles. With its electrifying performance, efficient design, and tech-savvy features, the Outlander PHEV SEL AWC is poised to redefine the driving experience. Stay tuned for updates on its release, and get ready to embark on a journey into the future of automotive innovation.
Back to Parent Page